Annie's Apple Snaps
AAS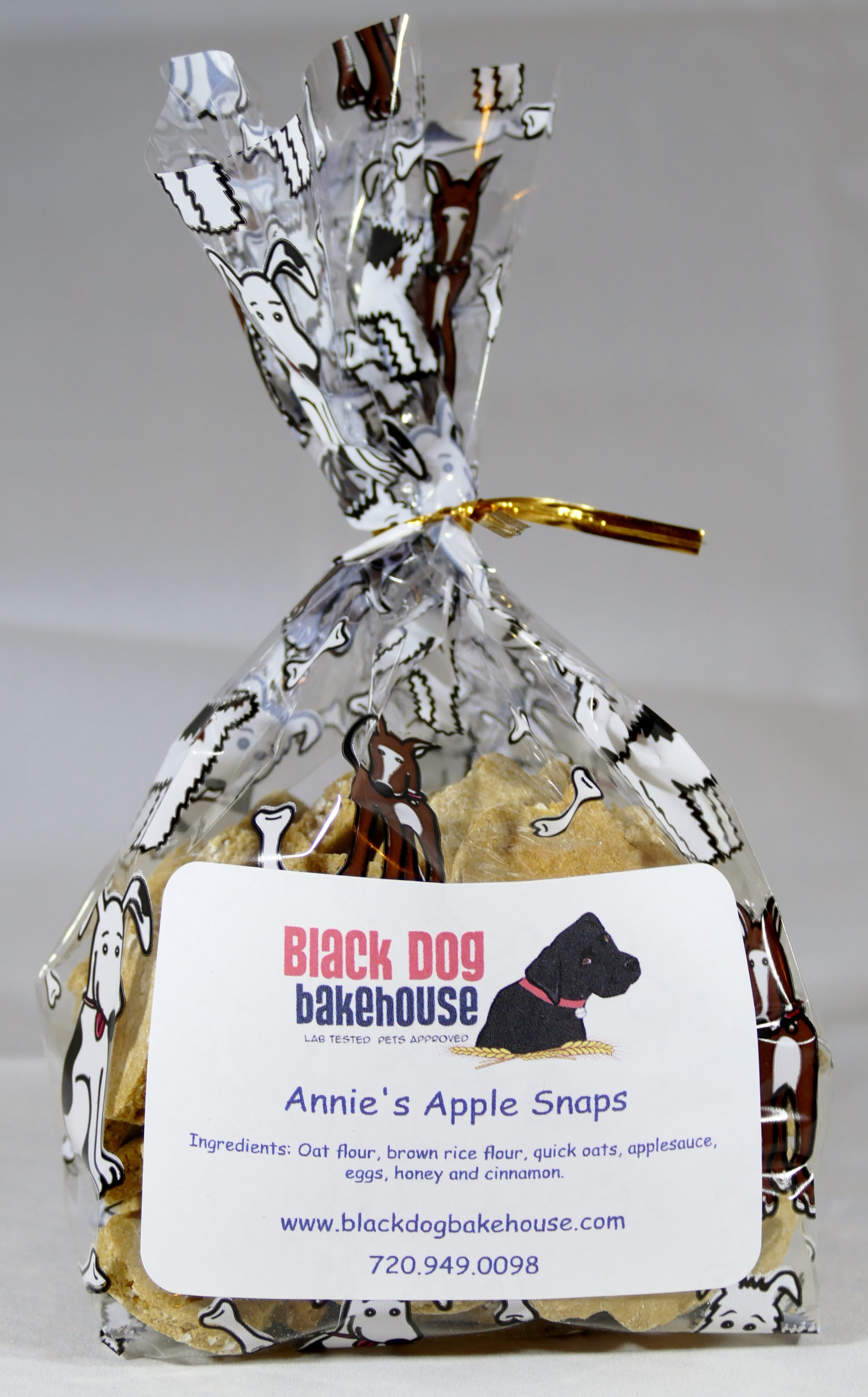 Annie's Apple Snaps

From Mary Jane, Annie's owner:
My daughter, Angela, was looking for a puppy at the shelter when she saw Annie. She wasn't a puppy but Angela knew she was the one. It turns out that Annie was called "Orphan Annie" by the staff at the shelter. She had been abandoned with her pups and all the pups had been adopted. Annie looked so sad and lost. On the way home Annie did not make a sound. We began to wonder if she could bark. Once Annie felt at home and knew that she was loved her bark returned and whoa to a stranger who approached any member of our family. Annie was smart, loving, nurturing and energetic. She loved to chase the deer in the woods behind our house. After the children left home Annie was my constant companion. She kept my feet warm in the winter and was the ever vigilant watchdog. She was such a blessing to me and my family. She is forever in our hearts.
From Joan, Black Dog Bakehouse owner:
Annie was such a sweet soul.Her family was her priority and she protected them each and every day.I think it was her way of saying thank you for saving her and giving her all the love she wanted and deserved.
Size
8 oz (9.99) 12 oz (12.99)